REGISTRATION
100%
FREE
NOW !
Mega Offer, SAVE BIG on Registrations. Limited Slots available!
Be a Member
JOIN WITH US
Ready to change your physique, but can't work out in the gym?
Be a Member
JOIN WITH US
Ready to change your physique, but can't work out in the gym?
Be a Member
JOIN WITH US
Welcome to Velocity Health & Fitness club, Amanah Mall. Here at Velocity Fitness Club, we are offering a wide range of fitness services. We are always up to date on all new fitness trends. VH&F have state of the art GYM, Fitness studio , Steam/Sauna. Fitness classes and group training such as Tabata and Yoga . We believe that exercise, diet and lifestyle should be treated as one in order to achieve maximum results. Our aim is to motivate, educate & encourage people of all ages to achieve their fitness goals & make their workout as effective & enjoyable as possible. We have latest gym equipment of a leading branding known as Nautilus one.. Its time to Say good-bye two-steps-back approach to fitness. At Velocity Health & Fitness club, you'll finally have all the latest resources and support you need sign up Today !
Studio Classes at Velocity
Velocity Health & Fitness Club specialize in life-changing fitness, nutrition, and lifestyle programs individualized to a person's goals and needs. We do this through blaze & burn it classes sessions, which gives people the freedom to choose a healthier lifestye. So be ready to Express yourself to the Beat of Music and Start your body transformation now by joining our Special Studio Group Workout Classes at velocity health & fitness club.
Salman Ahmad
/ Gym Manager
With over 200 fitness locations in the Lahore, Velocity  Fitness is a well-known spot of fitness centers.  velocity fitness offers best Top quality fitness equipment, personal training, fitness classes for Steam/Sauna Tabata and Yoga.
Maham khan
/ Gym Member
There's so much to like about this gym. i am VERY happy members for two years. They have Clean, new equipment and nice employees. Gym has plenty of equipment. You can use it all too, Highly recommend this gym for anyone into fitness as they have a big range of equipment's.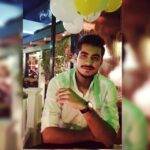 Azeem
/ Gym Member
Recently signed up to this velocity fitness here and I cannot complain. Great staff and they are very helpful. The gym environment is very clean with great equipment!
CALCULATE YOUR BMI
Our BMI calculator is a great way to know whether you're a healthy weight for your height. Find out where you lie on the BMI scale with our online BMI calculator
| BMI | Weight Status |
| --- | --- |
| Below 18.5 | Underweight |
| 18.5 - 24.9 | Normal |
| 25 - 29.9 | Overweight |
| 30 and Above | Obese |
Velocity TRAINERS
Velocity Health & Fitness is a team of committed and caring trainers who are striving to empower individuals to a healthier lifestyle. We will work within our Code of Values to ensure that everyone we train will move closer to becoming the person they want to become and achieving the goals they want to achieve.